Once again, Jama Rattigan has a lovely post over at Alphabet Soup. This one features a bilingual book The Big Birthday/El gran cumpleaños, written by Jorge Argueta, illustrated by El Aleph Sánchez, published by Luna's Press Books, 2015. Enjoy!
Jama's Alphabet Soup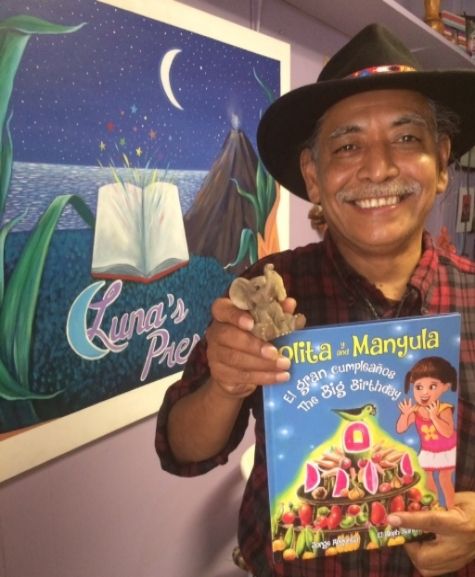 Look who's here! 🙂
By now, most of you know I'm a big Jorge Argueta fan. I've previously featured four titles from his fabulous bilingual Cooking Poem Series here at Alphabet Soup: Rice Pudding/Arroz con leche (2010), Guacamole (2012), Tamalitos (2013), and most recently, Salsa (March 2015), all published by Groundwood Books.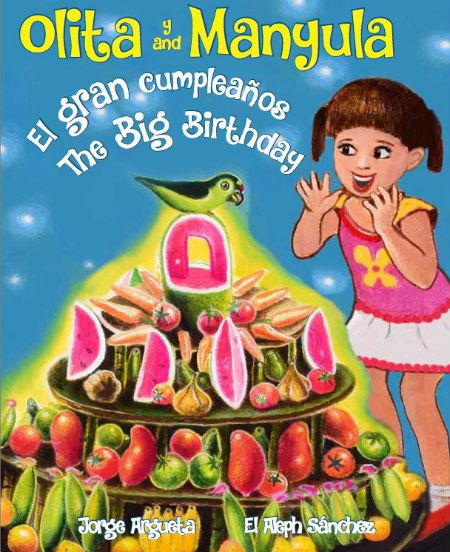 Today, Jorge is here to talk about Olita y Manyula: The Big Birthday/El gran compleaños (Luna's Press Books, 2015), a new bilingual picture book that represents yet another milestone in his esteemed literary career as author, poet, publisher and bookstore owner — a semi-autobiographical story that's especially close to his heart.
Since founding Luna's Pressabout 20 years ago, Jorge has published a number of chapbooks by San Francisco poets, but Olita y Manyula is the press's first children's book. This charming story features a young girl named Holly (Olita) who travels from the…
View original post 2,025 more words